Chiropractor
Jack Hinderman D.C.
Growing up, Dr. Jack thought he'd become a veterinarian. During his first year of undergraduate studies, he enjoyed science and biology courses. It happened by chance that he stumbled upon the website for Palmer College of Chiropractic. All he knew about chiropractic care up to that point was that his dad had seen a chiropractor but eventually was told that chiropractic couldn't help him anymore and left with a back brace and a TENS unit.
Reading on the website, Dr. Jack learned that chiropractic worked with the body's innate abilities to heal and regulate its function, which was entirely in line with the medicine as a last resort approach he was raised with. Understanding the power of the body was what drew him to chiropractic. Dr. Jack enrolled in Palmer College of Chiropractic in Davenport, IA.
A clinic abroad trip prior to graduation allowed him to shape the way he wanted to practice by seeing the incredible impact of chiropractic on children. He and his fellow students traveled to Fiji, where there is no health care system, and many were interested in a free health checkup. He witnessed chiropractic miracles in the time he was there. Dr. Hinderman was the second group of chiropractors to travel to Fiji, just three months after the first. The grandmasters for the schools had already noticed a significant change in the students' behavior and attention after they had received their first adjustment.
Dr. Jack knew then that he wanted to take care of children, having a powerful effect on their health early in life. Once he had children of his own, he felt an even deeper connection to pediatrics and fell in love with it. He sees all ages, from newborns on up and also enjoys adjusting pregnant women.
To further his knowledge, Dr. Jack takes regular continuing education seminars several times per year, honing his technique and constantly learning more. He has completed the Certified Chiropractic Wellness Practitioner program, advanced subluxation training with Chiropractic Leadership Alliance and works with the Gonstead Methodology Institute. Additionally, he is a member of Epic Pediatrics.
Outside of the office, Dr. Jack stays busy with his four boys, all of whom receive regular chiropractic care.
Chiropractor
Jenny Leist D.C.
At age 12, Dr. Jenny already knew she wanted to become a chiropractor. After completing a research project on chiropractic, she fell in love with the profession. Having been a chiropractic patient and seeing its positive effects on her family, she knew it would be the perfect fit for her career. The chiropractors she met were always so happy. They loved what they were doing and it was noticeable!
She attended Palmer College of Chiropractic to earn a Doctor of Chiropractic degree, graduating in 2014. It was there that she received her first adjustment using the Gonstead Technique. The results she got from this precise analysis were remarkable. Today, it's her primary technique at Family First Chiropractic Wellness Center.
While in school, she was a student intern and teacher for the prestigious Troxell Intern Program and is currently an instructor with the Gonstead Methodology Institute. She also participated in a clinic abroad trip that took her to Vietnam to share all that chiropractic could do. Since graduating, Dr. Jenny has also earned a Certificate of Proficiency in Pediatric & Family Chiropractic through The Pediatric Experience & Life University. She has also received the Dr. Marcus P. Schuelke Memorial Award & Gonstead Chiropractor of the Year Award from the Gonstead Methodology Institute for her commitment to serving patients & dedication to learning & teaching the Gonstead method.
Dr. Jenny loves seeing kids, moms, and dads, & witnessing the extraordinary miracles her patients experience from chiropractic care. One was a 3-year-old girl who wouldn't talk due to a debilitating stutter. After chiropractic care, she was able to chatter away! Many other children could stop taking their constipation medication and found relief from other digestive-related troubles.
Dr. Jenny and her husband are big foodies who enjoy going out and trying area restaurants and different cuisines. They also love to go camping, hiking, travel and visit their friends and family. Dr. Jenny is a Green Bay Packers and Wisconsin Badgers fan and likes to watch their games and cheer on her teams.
Co-Owner & Director of Positive Attitudes
Sarah Hinderman
Sarah is a 2006 graduate of Western Illinois University, receiving her Bachelor of Science in Recreation, Park, and Tourism Administration with a Minor in Management. She worked at the Rock Island Arsenal for six years, organizing and running events for school-aged children. After her marriage to Dr. Jack Hinderman, Sarah moved to Cedar Rapids, IA to work at Polk Elementary as a volunteer coordinator, organizing volunteers and running events for the school. 
In October 2007, she moved to Dubuque to join her husband in establishing Family First Chiropractic Wellness Center. You will find Sarah behind the scenes as she stays at home caring for Dr. Jack and her four boys: Blake, Ian, Nolan, and Hawkin. Sarah loves working on events in and out of the office for our practice members to enjoy and cannot wait to meet you at the next gathering or in the office waiting room.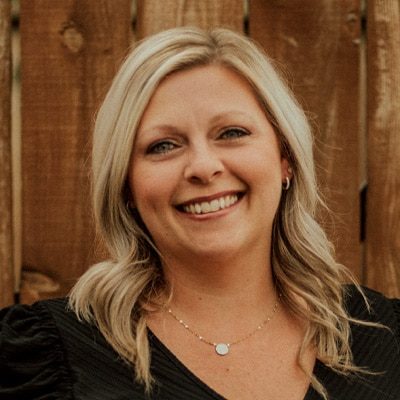 Patient Experience Coordinator
Jennifer Graves
Originally from Hazel Green, WI, Jennifer is currently living in East Dubuque, IL. Before working at Family First Chiropractic Wellness Center Jennifer ran her own in-home daycare for a little over 14 years and loved working with children from birth to school-aged. If she is not spending time with her four children, she enjoys bowling on league, playing bunco, camping and spending time with family.
Jennifer became interested in chiropractic care 12 years ago. When her daughter was 3, she started experiencing chronic ear infections and was on the verge of getting tubes. Through the chiropractic adjustments, her daughter has not had to take an antibiotic since. While pregnant with one of her sons, Jennifer was being adjusted regularly. Close to delivery time, he turned breech and her doctor recommended a cesarian section. However, being adjusted was creating more space for baby to move more freely and he flipped head down on his own when he was ready to make his arrival. Jennifer has seen health benefits for herself as well; experiencing milder if any, menstrual migraines, acid reflux less frequent, and seasonal allergies are barely noticeable.
Being a people person, Jennifer loves interacting with and getting to know the patients in the office. To her, it is super exciting seeing the benefits they experience and talk about.
OFFICE HOURS
---
Monday
7:00am - 12:30pm
3:30pm - 6:30pm
---
Tuesday
2:30pm - 5:30pm
---
Wednesday
7:00am - 12:30pm
3:30pm - 6:30pm
---
Thursday
2:30pm - 5:30pm
---
Friday
7:00am - 1:00pm
---
Saturday
Closed
Family First Chiropractic
Wellness Center
998 Fremont Avenue Suite L1
Dubuque, IA 52003
(563) 556-6921